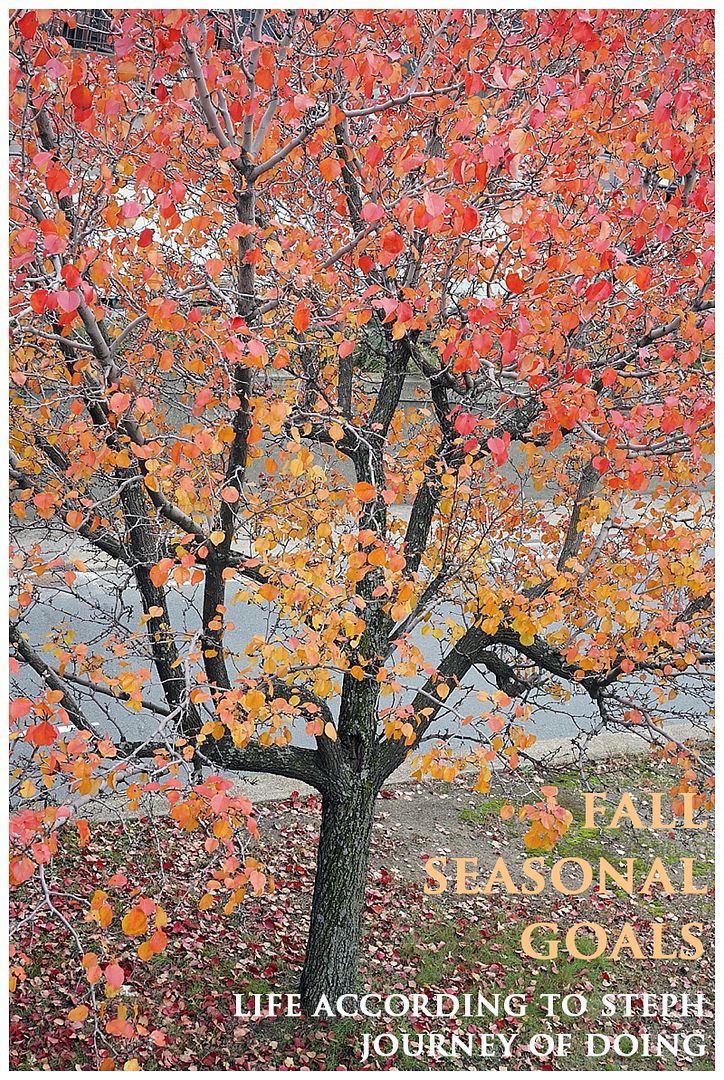 It seems like just yesterday that I made myself my
summer goals list
. Looking back I actually feel pretty good about how much I got done from that list and my
101 list
this summer! I always feel like I can do more on the cleaning and organization list items but it can be difficult with life and what's going on.
Here are my seven goals for the fall. I feel like setting these I can accomplish all of them this time and really be successful this fall!
1. Complete the 60-day challenge
2. Finish cooking one thing out of my comfort zone from each Pinterest board.
3. Make 10 past posts Pinterest friendly
4. Have gifts planned for the 2016-2017 gift season (9/1/2017) listed out for everyone.
5. Secret Goal
6. Get Pampered Chef business materials & products organized.
7. Complete one 101 list item in the three sections where I haven't checked off any (Organize, Blog, Finances)
What are your fall goals? Join the link up!