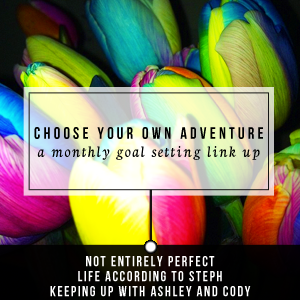 Another month has come and gone wow! I was a little afraid that I wouldn't get my tasks complete for February but actually ended up doing pretty well.
1. Take images (and or video) of one of my knitted dish rags as I knit
A couple weekends ago I had the whole weekend to take time and work on this project. It was great. I was hanging out watching movies, the light was perfect but when I hooked up my camera later in the week to pull the photos off they had some how magically disappeared! Not sure Stephanie entirely believes that story haha. So my plan is to work on another one and take photos with multiple cameras!
2. Complete 4 pages of my scrapbook display
Boom 5 done! I'd like to have a few more done before the end of March so hopefully I'll be able to schedule a day to sit down and get those done.
3. Mario Mini Canvas project
This was actually the project I thought would be the easiest but actually turned into the hardest!! Silly me thought that she would be able to find printables online that I could use. Near the end of the month I talked to my friend John from work, who does graphic design work. He ended up suggesting I make my own copies of the images through paint. Working on that now and it seems to be turning out alright, so we shall see how it turns out! Hopefully in the near future I'll be able to share the printables.
Relationships ... this is definitely a topic that could go a bunch of different ways and you could do a ton of different ways. This month I'm really going to take time to work on relationship related 101 tasks. Since Kevin and I now have to move by the end of April, both March and April might be a little interesting as far as getting things accomplished in our home but if I can at least plan and schedule I'll feel accomplished.
1. Schedule (hopefully have) lunch out with my friend, Britta
2. Have a girls night with my mom and Bethany
3. Figure out a movie day with Kevin